To offer the best possible experience when using the Xvoucher platform, we have been working hard on several updates that will allow users in the Customer role an easier, more streamlined approach to managing their learning products. We have restructured our Track and Manage menus, created an easy to use product distribution tool and uploaded our comprehensive user guide to the menu in the customer portal.
Menu Changes
One of the first changes our users are likely to notice is that our menu items have been updated. The "Track" and "Manage" drop-down menus have been updated; some items have been renamed and others moved to give customers a more intuitive user experience. Below is a detailed menu mapping of where items have moved as well as their new naming conventions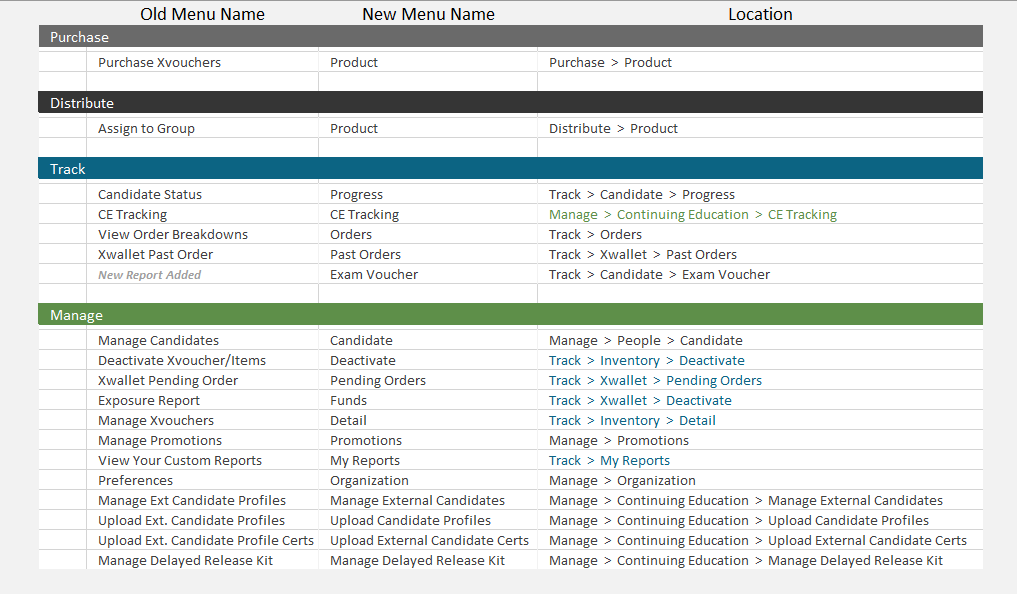 Product Distribution Tool
With this release, users will also see that the Assign Products process has been redesigned. Not only is the product distribution interface easier to use, we've also added in the option to assign by copying and pasting from a spreadsheet directly into the Xvoucher platform. Our updated layout also allows customers to see the number of products you have available in the inventory while assigning to candidates.

This screen allows customers to view the amount of available inventory and then click the Assign button to be led to a screen where candidate information will be entered.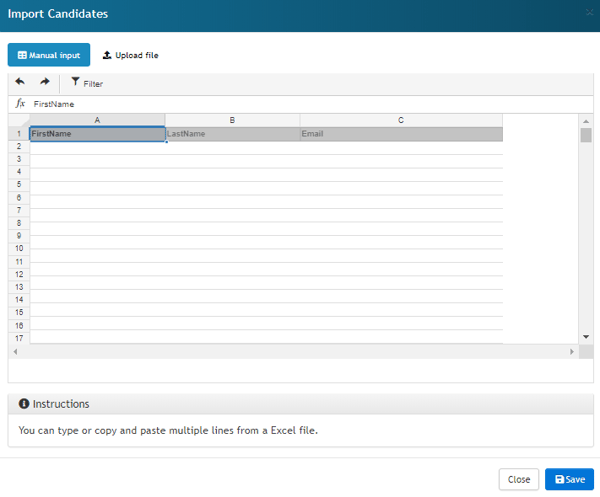 Customers are then taken to a screen where they can upload candidate information in three separate ways, by typing directly into the spreadsheet, copy and pasting from an existing spreadsheet or uploading a spreadsheet into the Upload file tab.
User Guide
With our most recent updates, our team has also completely revamped the previous version of our user guide. The user guide will be available in the customer dashboard via the help menu.
At Xvoucher, our mission is to provide the opportunities for learning that empower growth in people and business. As we continue to innovate, we welcome and appreciate any feedback you may have as the updates are released. We look forward to continuing to work together to grow the Learning World.
If you have any questions about the updates, please contact support@xvoucher.com