The Benefit that Empowers Employees
Rapid shifts in technology, labor markets, and the overall global economic environment have all impacted the employment experience in recent years. When youth unemployment hit crisis levels in 2012, approaching 20% in some of the world's largest states and over 50% in some other well-established economies, the debate over how jobs match up with employee skill sets became urgent. Some business initiatives began to try to define the skill set of the future, committing energy towards a kind of educational specialization that would help supply, in employment terms, meet demand.
Implementing educational assistance programs isn't new. Since 1978, the US federal government has offered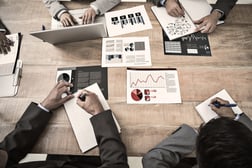 preferential tax considerations for programs that qualified. In 2013, shortly after the rapid social transformation of our global economic recession, the American Taxpayer Relief Act made that tax preference treatment for employer-provided educational assistance permanent. If the education is undergraduate or graduate-level, employees can exclude a portion of the assistance from their taxable income, making educational assistance a tangible employee benefit.
Broad educational assistance from employers is a recruiting tool. And while some employee-offered training isn't broad enough to qualify for tax reduction, special skillset training still attracts employees as a benefit; it helps employees to feel valuable and generates a sense of employer-investment in team growth. Training programs often allow greater specialization or fill key subject area knowledge gaps, not only for each employee, but for the team. They create a spirit of mutual benefit, promoting a vibrant, high-achievement workplace culture. In other words, well-rounded and competent employee performance translates into a rewarding workplace for employees, as well as a reward in creative capital for business.
Investing in Employees: Employer Benefits
For employers, covering the cost of employee training or a professional skill set certification is like retaining a valuable employee, with all of her institutional history and experience, while adding the special performance knowledge that usually comes from adding a new employee. It's one important tool in employee development strategy for better business. Finding a match between business needs and employee strengths make for an ideal world of labor choices for everyone.
For the world we live in, for the jobs we have now, it makes good employer practice to invest in employees—empowering them with training for the present workplace.
Connecting employees to training benefits with the least overhead is also a good practice. E-learning initiatives are one form of this training that offer employees greater flexibility in terms of where and when they engage. Partnering with a platform facilitator, like Xvoucher, streamlines e-learning further, for employers. Employers can purchase and manage training through a single platform, which makes it easier to buy, track, and manage all initiatives. Working with this level of engagement gives employees access to training without financial barriers. It removes traditional employee reimbursement methods that also tasks accounting hours for management.
The e-learning service platform, like training for better performance, is a win-win: it provides more flexibility for the employee and more management control for the employer.
For more information on how to track eLearning and and better handle employer reimbursements, download our white paper on the best management practices for tracking eLearning.