Increase Visibility and Control to Decrease Fraud
Access to learning products and services is traditionally gained through a variation of licenses, vouchers and access keys that are released to resellers upon purchase or given as incentives. Once distributed, content creators, or sponsors, have no control over distribution and lose the ability to track student use and outcomes. The lack of visibility and control has opened the industry to fraud at various levels—allowing access codes to be sold outside of their intended program or organizational purpose by employees, students, sales people and others.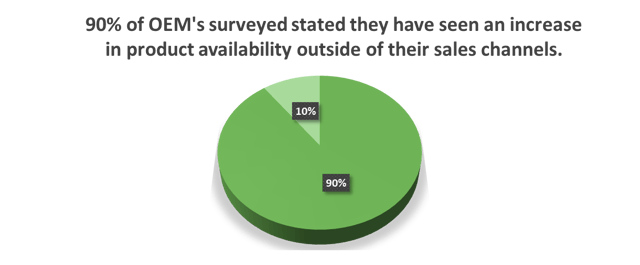 63% of that 90% stated they have seen an increase in gray market activities since 2008.
Gray market products upset pricing stability among channel partners, which can make it difficult for sponsors to maintain their support.
50% of Channel Partners surveyed stated that gaining access to gray market products is very easy.
The creation of this gray market poses several difficulties for sponsors—including a decline in profitability, brand reputation and customer satisfaction—of which they are well aware. One hundred percent of those surveyed said they believed their company's competitive position would be positively affected if all gray market activities were eliminated.
Interested in learning about the best ways to deal with fraud, fill out the form and download our report on ways to deal with fraud in your learning environment,