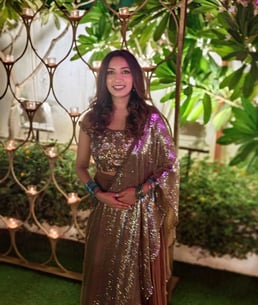 Diwali is a festival that transcends boundaries and unites people from diverse cultures and backgrounds in the spirit of togetherness and gratitude. The festival marks the beginning of the fiscal year. We sat down with Summy Kataria, Region Manager of APAC at Xvoucher, to learn more about Diwali and how she and her family celebrate.
What does Diwali mean to you, and how do you typically celebrate this festival?
To me, Diwali sparks the childlike excitement of meeting loved ones, dressing up in ethnic wear, exchanging presents, and spending fun times together. It's not just about the victory of light with religious sentiments, but also the thrill of a friendly poker game that stretches late into the night. We all light up our homes, do the Diwali Puja, wear new clothes, meet everyone, and eat a lot of good food.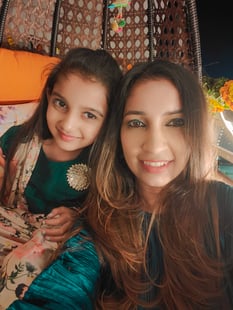 How does your family celebrate Diwali?
Our living room becomes a playground of nostalgia, hosting lively games of charades, antakshari (a singing game), and poker. These games, punctuated by the occasional indulgence in festive sweets, are as much a part of our Diwali as the puja itself. I have this mini ritual of making candles with my daughter every Diwali and we look forward to this time of the year.
Could you describe the preparations and decorations for making your home ready for Diwali?
The task of adorning our home with lights becomes a playful family affair. It is also a time for people to show their creativity and make the most beautiful Rangolis in their homes, decorating each corner of the homes with diyas, lights, and colors. It's a vibe that can't be expressed in words.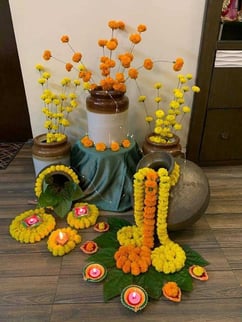 Diwali is also about giving back and sharing with those less fortunate. Do you or your community participate in any charitable activities during this time, and if so, can you tell us about them?
In between the games and feasting, we pack little boxes of sweets and toys to gift to the children at the NGO that we support. We hosted a lunch (Bhandara) for 1,500 underprivileged people last weekend. We encourage our kids to buy diyas and decorations from local vendors on the street and give them sweets/chocolates.
Could you share any memorable or heartwarming stories or experiences you've had during past Diwali celebrations?
Diwalis gone by are relived through the games we've played, the friendly banter, and the competitions of who can create the most intricate rangoli, or burn the best fireworks. These are the stories that bring us together, year after year, each memory more cherished than the last.
How can someone from a different culture participate?
Much like a Christmas gathering, our Diwali is a celebration that invites everyone into the fold with open arms. We share in the delight of festive games, the exchange of gifts, and the promise of togetherness, making sure that everyone feels the joy of the season.